Easy Recipes
Baked fish cake : Very Easy and delicious Recipe for enjoying Holiday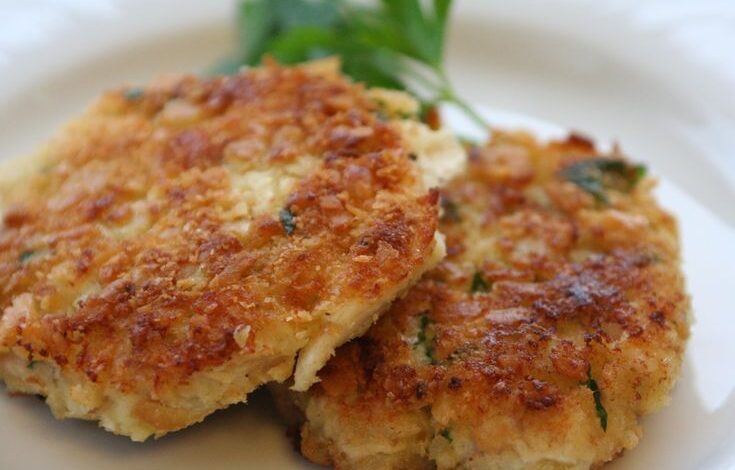 When it comes to prepare fish I love to cook them at the moment, just before serving them and with simple cooking techniques such as baked, steamed or grilled because they are fantastic. Even so, there are also fantastic recipes in which they are "processed" a little more and give rise to elaborations that you can leave made in advancesomething ideal when it comes to special occasions in which the kitchen is full and time is short, such as the Christmas.
East baked fish cake it is very easy to do and remains deliciouswith a smooth flavor and a fantastic texture as if it were a fluffy pâté, ideal for spreading on crispy toast. As an accompaniment and decoration it has a pink sauce that in the recipe you will see how to make it at home and other elements such as boiled quail eggs, caviar substitute and fresh dill.
The recipe is part of a vegetable stir fry which gives it a lot of flavor and the fish only have to be cooked for a few minutes. Then all the ingredients of the cake are crushed and it is baked in a mold in a bain-marieyou will see that it is a very simple cooking technique that can be done in any oven.
If you liked this recipe, you will surely love the classic Asturian scorpion fish cake, undoubtedly the king of fish cakes for its fame and its flavor. And if you prefer to prepare it with a fish that is easy to find, do not resist this fresh salmon cakeIt is very tasty and is cheaper.
Another recipe that comes from the sea and that can be spread on toast is this Pickled mussel and tuna pâté and it is also very good cod brandade with green sauce on some crusty slices of bread.
Ingredients to prepare baked fish cake, very easy and delicious (23.5 x 13.5 rectangular mold, appetizer for 12-16 people):
1 kg of fish in clean loins. I used hake and gallopedro but you can also use scorpion fish, sea bass, sea bass, salmon…).
1 bay leaf.
1 onion.
1 leek (only the white part).
40 ml of white wine.
6 eggs m.
200 ml of cooking cream.
150 gr of tomato sauce.
Olive oil, freshly ground black pepper and salt.
A little butter in case it is necessary to grease the molds.
For the pink sauce:

100 gr of mayonnaise (you can buy it already made or prepare it with our homemade mayonnaise recipein this way it will be to your liking and with a very personal point).
25 gr of ketchup.
15 ml of orange juice.
15 ml of brandy.

To decorate 3 quail eggs, black caviar substitute and a few sprigs of fresh dill.
Preparation, how to make the baked fish cake recipe, very easy and delicious:
Put a pot with abundant Water over high heat and when it is boiling, lower the heat so that it is soft but still bubbling a bit and put the pork loins inside. fish along with the sheet laurel And a little Salt.
Cook the fish 5 minutes or as long as you need for the meat to look cooked, remove it with a slotted spoon and leave it on a plate to cool.
while peeling the onion and finely chop it.
remove the leek the roots and the green part, remove the first layer and then cut it in half and chop it finely.
Put a frying pan (it can be small since we are only going to prepare the vegetable stir-fry) over medium heat and add a little bit of olive oil. When hot add the onion and the leek along with a bit of Salt Y black pepper ground and cook them for 7 or 8 minutes, stirring occasionally, until the vegetables start to brown a little.
Add the White wine, turn up the heat so that it is strong and wait a couple of minutes for most of the alcohol to evaporate. remove the vegetables On a separate plate to cool.
Go over the fish already cold in case it has any thorns or scrapes and crumble it a bit.
Preheat the oven to 180ºC with heat up and down and insert a tray at medium height in which the mold with the fish cake will fit inside. check it out Water to the tray, ideally it should be a couple of centimeters or so.
Now it's time to grind the ingredients of the fish cake so use a blender or kitchen robot for it. You could also use a hand blender.
Pour into the blender glass the eggs.
Add the creamthe ketchup And a little black pepper ground and Salt.
It incorporates the fish slightly crumbled.
Finally add the sautéed onion and leeks.
Blend the mixture for a minute or even less, depending on how powerful the tool you are using is. The idea is to get a homogeneous mixture without large lumps.
Smear the mold that you are going to use with a little Butter, both the base and the interior walls. You can use a kitchen brush or do it with your own fingers, but if you think the mold you are going to use might stick a bit, it is best to line it with baking paper.
Pour the fish cake mix in the mold and move it a little so that it is well distributed.
Place the mold on the tray with Water that we had warming up in the oven. Ideally, the water reaches more or less half of the mold, so if there is no water, add it now (better if it is warm or even hot).
Bake the fish cake like this, in a bain-marie, for about 45 minutes. To check that it is ready, you can do the toothpick test, if you insert a toothpick and it comes out clean, it will be ready, but if it is not, continue baking it for a few more minutes.
Remove the pan from the oven and place it on a wire rack to cool.
When it's cold, cover it with plastic wrap and let it rest in the fridge for at least 4 hours, although I recommend leaving it there overnight as the flavors settle more and it will be even richer.
While the fish cake is baking you can take the opportunity to prepare the pink sauce homemade and cook quail eggs. The pink sauce You can also make it a few days in advance if you prefer and leave it in the fridge, although it can also be prepared just before using it.
In a bowl, add the ingredients for the pink sauce: the Mayonnaisethe ketchupthe Orange juice and the brandy.
Mix with a teaspoon until you get a homogeneous sauce and you have it ready. Keep it in the fridge until you use it.

cook the quail eggs It is very simple, in this recipe I explain in detail how to cook quail eggs but here's a summary. To cook them, they must be at room temperature, so take them out of the fridge an hour in advance or add 1 minute to the time they need to cook. Put a saucepan on high heat with Water halfway and a little Salt and a few drops of vinegar. When the water boils, remove the saucepan from the heat, add the quail eggs (I take the opportunity to cook a few more than I need since they are great for salads) and put the saucepan back on the heat. As soon as it boils again, lower the heat a little so that it is soft and cook them for 4 minutes. After that time, put them in a bowl with cold water and ice to stop the cooking and in a few minutes you can peel them.

Unmold the fish cake on the plate or tray in which you are going to serve it. Even though my pan is fantastic and very non-stick, when I unmold it I usually pass a kitchen tongue around the edges to help the cake detach more easily.
Deal above pink sauce and the quail eggs split in half.
Also put some caviar substitute and finally some twigs of fresh dill.
Time: 1 hour and 30 minutes plus rest time
difficulty: easy
Serve and taste:
Keep the fish cake in the fridge up to an hour before serving it (minimum would be half an hour) to eat it at room temperature and ideally you should decorate it at the last moment. Ideally you have it ready in advance the day before or even if it is two days better than better, its flavor will be even more intense and the texture will be more settled.
Don't forget to put a good basket on the table with crispy toast and a butter knife for diners to help themselves to fish cake. If you have leftover pink sauce you can also put it in a small bowl on the table to put a little on top of the toast, the combination is of authentic… scandal!
Variations of the baked fish cake recipe, very easy and delicious:
If you want to water it with a sauce different without a doubt I recommend our homemade tartar saucegives it a fresh and creamy touch and is especially good with fish recipes.
To the cake mix you can add a couple of piquillo peppers to crush them at the same time if you want to give it that little point, it suits it great.
To decorate, instead of a caviar substitute, the salmon roe but if you are looking for something cheap capers tiny in vinegar and well drained is the ideal touch.
Tips:
It is a perfect recipe for leave it done in advanceIn fact, its flavor is much better when a day or even 2 days have passed since you cooked it. Meanwhile, keep it in the fridge and take it out at least 30 minutes before serving it. the sauce too You can prepare it in advance and keep it in the fridge.
When you face a type of fish for the first time remember to ask at the fishmonger so that they tell you in which areas there may be a thorn, so it will be much easier for you to locate it after cooking it.