Dessert
How to make Amazing Cured Cheese Flan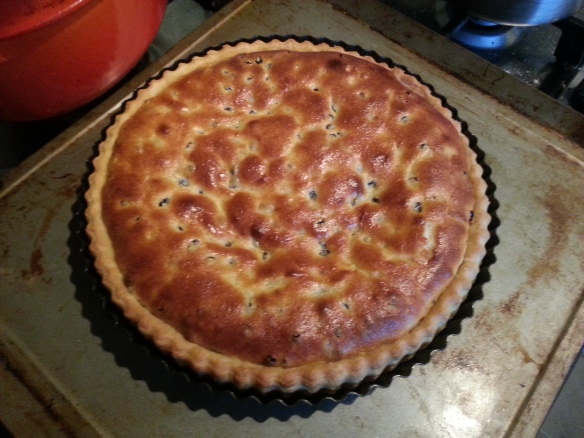 Creamy, smooth and intense flavor. so is this cured cheese flana dessert to surprise, a delight for those who like to enjoy a sweet bite with character at the same time.
Cheese, in its infinity of varieties, is undoubtedly one of the most versatile products in the kitchen, an ideal ingredient in both sweet and savory preparations. Although it is true that we usually reserve the milder flavored cheeses for making desserts, the truth is that these are also delicious using cheeses with a more intense flavor. A good example of this is this cured cheese flan, a dessert that perfectly combines the sweet taste with the intensity of cured goat cheese, which gives it an incredible creaminess. If you are very daring, you can try an aged cheese, which is more cured and has a more powerful flavor. I leave that to your choice.
It is a very easy recipe to make, quick to prepare and for which few ingredients are needed. For that reason, much of its success lies in the quality of the cheese you use. I chose a good cured cheese from La Antigua cheese factory in Fuentesaúco. This company, located in Zamora, is dedicated to making excellent sheep cheeses in an artisanal way and has a wide variety of products that also includes lactose-free cheeses You can take a look at its Quesoteca where you will find a lot of information about the world of cheese, as well as more recipes made with it.
As is de rigueur in all good flan, the touch of caramel. You can use it packaged or make it at home, an option that I always prefer. If you are going to do it yourself, remember not to try it before time because you could burn yourself, since it reaches very high temperatures.
My mouth is watering, so I'll start explaining to you right now how to make cured cheese flan perfect to surprise your guests.
Utensils to prepare cured cheese flan
6-8 individual flans (depending on their size)
Blender or food processor
Container to make a bain-marie
Ingredients to make cured cheese flan. Quantities for between 6 and 8 flans
150 g of cured cheese
3 eggs L or XL
250 ml of whipping cream
250ml whole milk
180g sugar
100 g more sugar to make the caramel
How to make cured cheese flan
start with prepare the caramel heating the 100 g of sugar in a pan. Add a few drops of water and wait for the sugar to start melting. Do not move it before because it will crystallize and the caramel will come out caked. When the sugar has turned a blond color, stir it a bit and add 3 or 4 tablespoons of water to make it a bit more fluid. Reserve it.
Grate the cured cheese. It is not necessary that you leave it very fine because then we are going to crush it.
in a separate container mix the eggs with the sugar until it has dissolved.
Add milk, cream and cheese grated.
shreds all the ingredients with a blender or kitchen robot until obtaining a fine and homogeneous mixture.
Deposit a spoonful of caramel at the bottom of the flan trays and pour the mixture with the help of a ladle.
Place the cheese flans in a water bath, that is, in a large container where you will have poured water. The bain-marie helps to make cooking smoother and more uniform. Bake the flans at 170ºC for approximately 40 minutes. The exact time will depend on the power of your oven and the size of the molds, so I recommend that you check that they are set before removing them from the oven.
When they are ready take them out of the oven and let them rest for about 3 hours in the fridge. This way they will finish taking shape.
Tips for making old cheese flan
I like to present the flans in individual portions, but if you don't have them you can use a single larger size mold. In that case, it is very likely that the baking time will be longer, so make sure that it is well curdled before removing it from the oven.
To check that the flans are curdled you can prick them with a toothpick in its central part, although since the texture of this flan is very creamy it will always come out slightly moist. For that reason I recommend that you shake the flan boxes a little and, if you see that they are settled and that their content does not dance, the flans are ready. Overcooking the flan can cause it to lose its creaminess.
For unmold a flan slide a knife along the sides of the container, place a plate on it and turn it over decisively so that the caramel does not spill.
When you go to enjoy this delicious dessert, use your imagination. The cured cheese flavor of this flan combines perfectly with nuts Y Fruits of the forestbut it is also delicious accompanied by a splash of honey or even a glass of sweet wine.