Dessert
Sponge yogurt cake : easy recipe for Kids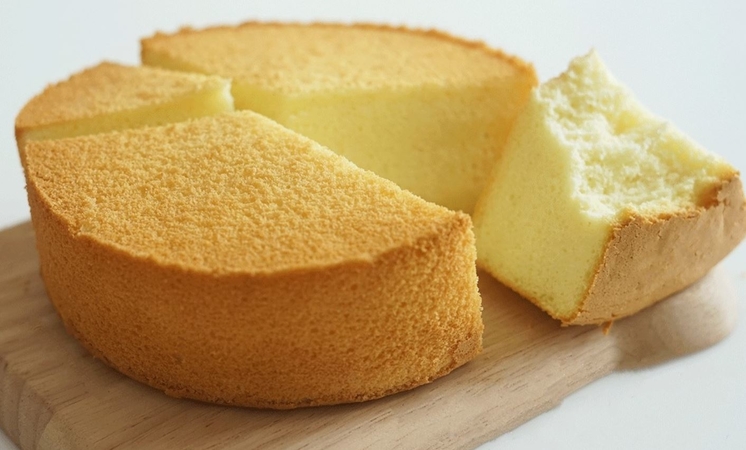 Enjoy a delicious sponge cake yogurt for breakfast or snack is a pleasure. It is an easy recipe to make and is ready in no time. Will you come with me and we'll see?
Homemade yogurt cake: a pastry classic
Yogurt is one of the most common ingredients in the preparation of biscuits and muffins. This dairy contributes to the fact that the crumb of these sweets is moister and juiciersince it provides us with moisture.
In addition, it is an ingredient that we almost always have in the fridge, so we can prepare it at any time. Even making the classic yogurt cake is usually a very good way to release some yogurt that is about to expire. That is why it is not surprising that there are so many yogurt cake recipes.
I speak in the plural, because although the classic yogurt cake recipe Whatever we do with the cup, the proportions and basic ingredients do not always have to be the same. That is, there is no single yogurt cake recipesince it admits many variations.
I particularly love using plain yogurt in my biscuit and cupcake recipes. Although I almost always opt for Greek yogurt, this sponge cake recipe takes plain plain yogurt, the one of all life. That way we don't get complicated.
I can tell you little more about this sweet, so right now I'll explain how to make homemade yogurt cake
Ingredients to make sponge cake yogurt
4 eggs M
180g white sugar
125g mild olive oil
240 g of natural yoghurt without sugar
zest of 1 lemon
250g of flour
1 teaspoon yeast *
1 pinch of salt
icing sugar to decorate (optional)
Previous steps to make sponge cake with yogurt
Prepare a mold between 20 and 22 cm in diameter. Mine was 20 cm. Grease it with butter and sprinkle it with a little flour. You can also cover the bottom with parchment paper to ensure that the cake unmolds perfectly.
Take the ingredients out of the fridge for a little while before making the cake so that they are room temperature.
Preheat the oven to 170 ºC with heat up and down. You don't need to plug in the fan.
How to make natural yogurt cake step by step
Wash the lemon well and grate the skin. You know, just the yellow part. Booking.
Secondly, beat the eggs with the sugar until they almost triple the volume. They should be quite fluffy. The ideal is to do it with a kitchen robot or an electric rod mixer.
Add the olive oil, yogurt and lemon zest. Mix some more.

Incorporates the

sifted flour

together with

yeast

and the

pinch of salt

.

Mix with a spatula making soft and enveloping movements. You can also do this step with the mixer, but at minimum speed and for the time necessary for the flour to integrate.
Pour the cake batter into the mold. bake it at 170ºC for 35 or 40 minutes. The exact baking time will depend on the type of oven you use and the power of your oven.
When your yogurt cake is readyLet it cool down a bit and unmold it. Finally, and when it has cooled completely, you can decorate it with a little icing sugar.
Tips for making sponge cake yogurt
For the yogurt cake to come out more or less tall as in the photos, you must use a mold of the size that I indicate, between 20 and 22 cm. The larger the pan, the shorter the cake will be.
The aroma of lemon suits the sponge cake with yogurt very well, but you can replace it with the one you prefer: orange, cinnamon, vanilla…
Avoid over-mixing the cake batter.. If you beat it too much, the crumb will be caked.
Yes during baking you see that the cake browns very quickly, you can cover it with aluminum foil. Of course, make sure that at least 25 or 30 minutes of cooking have passed.
To check that the cake is cooked inside prick it with a skewer or toothpick. If it comes out clean, it's done.
This yogurt cake keeps in good condition for 3 or 4 days. Store tightly covered and at room temperature. If you anticipate that it will take longer to consume it, you can freeze it.